A Globally Unique Forest in Tanzania
Magombera Monkey Forest is a Nature Reserve in Tanzania. It was established in 2019 after 40 years of campaigning by scientists and conservationists for its globally unique flora and fauna. Now anyone can visit this forest, which was once threatened with destruction*.
Among various tourist trails in the forest, the 5 km Mbega Trail is perhaps the highlight, where Magombera's two resident species of colobus monkey are easily observed along an entirely flat walking route. Both the Udzungwa red colobus monkey and Angolan black and white colobus monkey are relatively habituated to people and are usually content to observe visitors from their perches up in the trees, rather than running away. Other wildlife highlights include Sykes's monkey, the bearded pygmy chameleon and Pel's fishing owl, the latter two best observed during evening walks by torchlight. Visitors can also expect to see abundant signs of elephants and cape buffaloes. Those with a keen eye may even help us to locate the extremely rare Magombera chameleon, which was discovered in the forest in 2005 and has seldom been seen since.
The best time of year to visit is late May to August, when the forest is cool and dry. Otherwise, the reserve is open all year but we suggest avoiding March-April, when the heavy rains flood the forest, which becomes a swamp, attracting large numbers of mosquitoes.
Entrance fee: US$15 (with $5 of this going towards local community infrastructure) or TSh4,000 for Tanzanians.
* After 40 years of campaigning, conservationists, scientists and the Government of Tanzania teamed up to rescue Magombera Forest from illegal logging, charcoal production and proposed conversion to sugar plantation. This was achieved thanks to funding from Flamingo Land Ltd., Rainforest Trust, World Land Trust and the Aage V. Jensen Charity Foundation. It is now being managed by the Tanzania Forest Conservation Group in partnership with Reforest Africa, local villages and the Tanzania Forest Service Agency, under support from Rainforest Trust and Flamingo Land.
Where is Magombera Forest?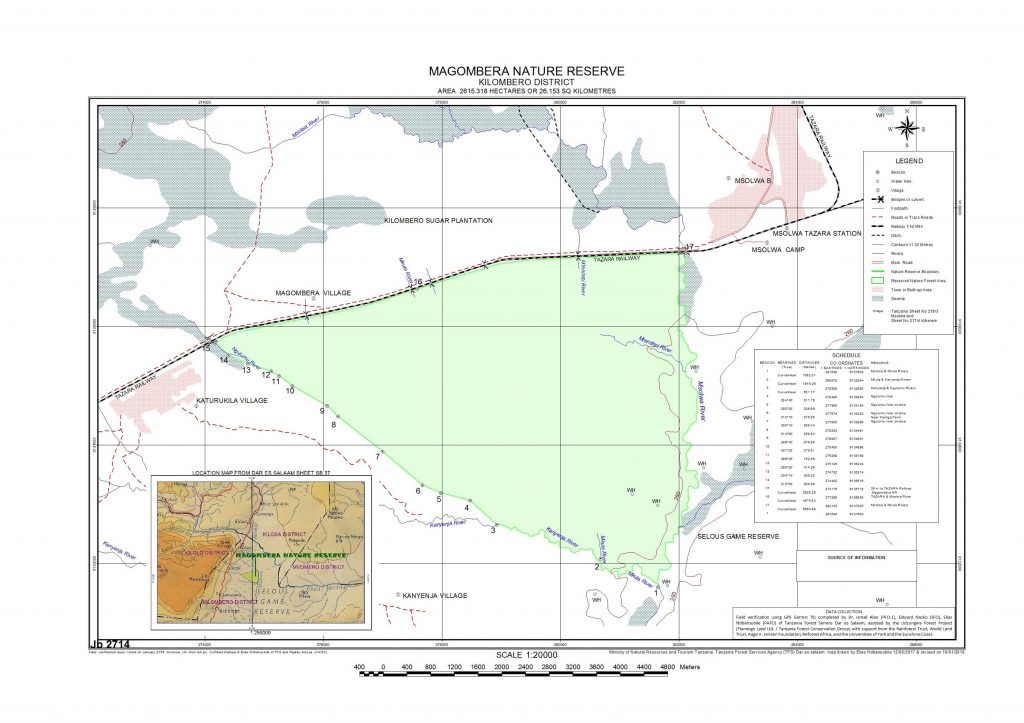 Nearby accommodation / tours
Luxury tents, hunts & camping – Udzungwa Forest Camp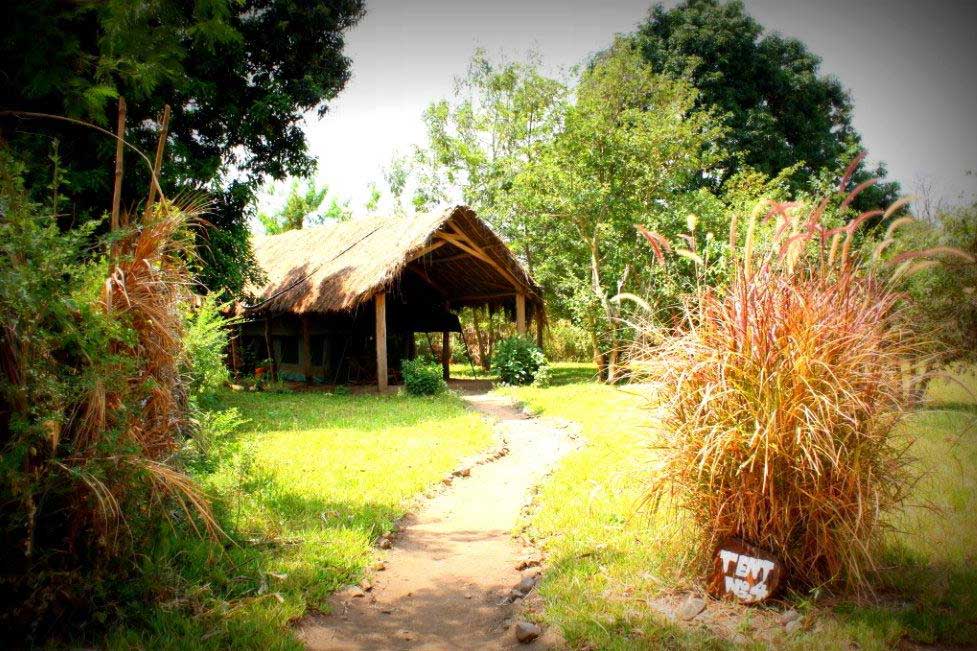 Luxury hotel – Udzungwa Falls Lodge
https://www.udzungwafallslodge.com/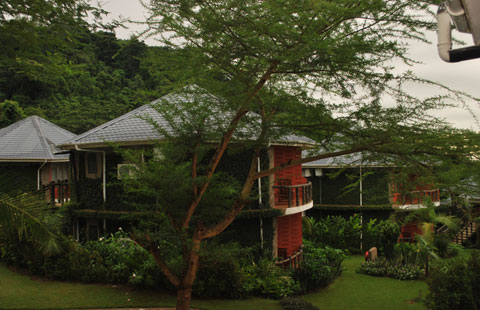 Mid-range guesthouse – Twiga Hotel
https://www.tripadvisor.com.au/Hotel_Review-g806325-d2649432-Reviews-Twiga_Hotel-Morogoro_Morogoro_Region.html
FOR THE MORE TOLERANT TRAVELLER, BUDGET OPTIONS ARE ALSO AVAILABLE ON ARRIVAL IN MWAYA VILLAGE, INCLUDING MANGABEY LODGE AND UDZUNGWA PEAK GUESTHOUSE.
Visits to Magombera Monkey Forest can be made through any of these local guesthouses, or can be arranged directly via park management (see Contacts).